CPU
RAM
HDD
BW
IPv4
RAID
HP ILO
CPU
RAM
HDD
BW
IPv4
RAID
HP ILO
CPU
RAM
HDD
BW
IPv4
RAID
HP ILO
Our server stock changes frequently, please contact us on 01325 586003 or use the contact form below
Reseller Basic

£11.99 /mo

30GB Disk Space
Unlimited Bandwidth
Script Installer
cPanel & WHM
Unlimited Websites
Fully Managed
White Label

Reseller Premium

https://www.valuevps.co.uk/clients/cart.php?a=add&pid=79&carttpl=servereastboxes17.99 /mo

60GB Disk Space
Unlimited Bandwidth
Script Installer
cPanel & WHM
Unlimited Websites
Fully Managed
White Label

Reseller Supreme

£29.99 /mo

100GB Disk Space
Unlimited Bandwidth
Script Installer
cPanel & WHM
Unlimited Websites
Fully Managed
White Label
Install Applications with Ease
With over 300 of the very best applications at your fingertips including WordPress, Magento, Joomla and Drupal and all available for instant installation via our Softaculous 1 click installer – hosting does not get any easier!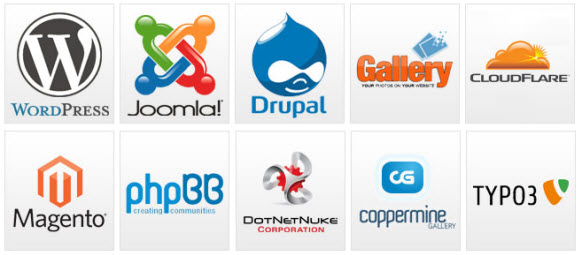 How long will it take for my hosting to be set up?
Your hosting account will be automatically provisioned once all checks have been passed and payment processed.  This is normally instant unless we require further information such as proof of identity.
Can I upgrade my account?
Yes, you are able to automatically upgrade and downgrade between plans.  If you wish to upgrade to a VPS or dedicated server you will need to contact us first.
What nameservers should I use?
If you have not requested private nameservers you will need to use our DNS clusters.  The nameservers are dns1.valuevpsdns.com and dns2.valuevpsdns.com.  If you have requested private nameservers, they are normally in the format of 'nsx.yourdomain.com'.  This information would be emailed to you at the time of provisioning.
What is shared hosting?
Shared hosting means that your website, email and database are all on the same physical server as other customers.  Whilst this is a cost effective solution for your hosting needs, you can be affected by 'bad neighbours' who are over using resources or are the target of a DDOS (Distributed Denial of Service) attack.  Whilst ValueVPS does all it can to avoid such scenarios, you should be aware that it can happen.
Can I use my own dowmin name?
Yes, you can use your own domain name with hosting from ValueVPS.  Your domain and hosting are actually two separate entities so you would need to point your domain name to our nameservers.  If you require help with this, please contact our support department.
Can you help me with migration?
Yes, we offer a free migration service as standard.  Our support technicians will take care of migrating accounts and data over to your new server at a time convenient to you.  Please note that we only support migrations from servers with either cPanel or DirectAdmin.  Please contact us if you need to arrange a migration.
Can I host more than one website?
All of our plans allow you to host more than one website.  Our smallest plan will allow you to host two websites.  If you require more than this, you can upgrade to another plan at any time.
Where can I get help?
Help is available by support ticket, LiveChat or telephoning us on 01325 586003.  We also have a forum where you can ask questions or look for others that may have documented the same issue you may be having.