Ultra High Performance Hosting
Starting From

WEB HOSTING

£2.99 /mo

5GB Disk Space
2 Websites
300+ Scripts
Site Builder
Daily Backups
UNMANAGED

OPENVZ VPS

£4.99 /mo

20GB Disk Space
Full Root Access
Scalable
Lots of Templates
SolusVM Manager
UNMANAGED

KVM VPS

£4.99 /mo

20GB Disk & 2GB RAM
Windows or Linux
Install from ISO
1GBPS vPort
SolusVM
ZOOOOOM

PURE SSD

£2.99 /mo

6GB Disk Space
Eradicate IO Bottlenecks
RAID System
OpenVZ Hypervisor
SolusVM Manager
How do you fancy a fully managed cPanel VPS?  Let ValueVPS take all the hassle out of managing your server so that you can concentrate on looking after your customers.  Features include daily backups, Softaculous script installer, 1GBPS network ports and much more.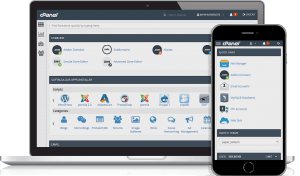 Dedicate Servers & Colocation

We have a wide range of dedicated servers always in stock.  Both Intel and AMD are available and all come with hardware RAID, generous amounts of RAM and remote management (HP ILO).  
If you don't see a server specification to suit your requirement, we also offer colocation services.  Please contact us for more information.
How long will it take for my VPS to be set up?
As soon as your order has been verified by our billing department, your VPS will be provisioned by our service delivery team.  You will then receive a welcome email 2 hours to 2 working days.
Will I have root access?
Yes, your VPS comes with full root access via SSH.  We recommend you only access your VPS in this way if you have some prior experience doing so.  If you need help installing software or managing your server, our support team are always happy to help, 24 hours a day, 7 days a week.
What is the minimum contract period?
Unless arranged otherwise, all virtual private servers are on a simple monthly rolling contract, allowing you to cancel at any time by providing us with one months advanced notice.  We offer discounts to customers that take a 12 month contract with their VPS.  Please contact us for more information.
What if I want to cancel my server?
If you have had any problems please contact us via phone, email or support ticket.  We aim to give the best service possible so if there is anything that you find unsatisfactory, please let us know.  If you decide to cancel, ValueVPS will refund you in full, less any 3rd party costs (e.g. control panels, SSL certificates etc) if you let us know your intention to cancel within 30 days after your order provisioning.  This does not affect your statutory rights.
Can I install a control panel or other application?
Yes, you have full root access to your VPS, so you are free to customise and install any control panel and applications that best fits your specific needs.  Please note that we cannot provide support or assistance for 3rd party applications that we do not offer directly.  It is recommended that you choose either cPanel or DirectAdmin if you need a control panel on your VPS.
Can you help me with migration?
Yes, we offer a free migration service as standard.  Our support technicians will take care of migrating accounts and data over to your new server at a time convenient to you.  Please note that we only support migrations from servers with either cPanel or DirectAdmin.  Please contact us if you need to arrange a migration.
What hypervisor is my VPS hosted on?
All plans on this page are powered by OpenVZ.  As this is using a shered operating system Kernel, only Linux distros can be installed.  If you want to run Windows or BSD you will require a KVM VPS.
Where are your VPS nodes located?
All of our servers are located in Newcastle (UK), Maidenhead (UK) and Roubaix (France).  Newcastle is the hub of our operations and over 90% of our clients choose to be hosted there.